Succulents are wonderful plants to collect and easy to take care of. You can also combine them for a unique container garden. Today I'm showing you how to create a succulent dish using vintage or unusual planters from the thrift store.
Last week I took a quick trip to my local Goodwill store to stock up on planters. I do like using terra cotta pots, but for this project I wanted to incorporate some whimsy with unusual and extraordinary planters.
Here is my haul from that trip. Quite an array of items that I'll use for planters and others as an addition to my collections. Probably the most unique one I found is the little wooden baby carriage. I did create a video with lots more information about each item, you can check it out on my channel.
As I mentioned in the video, I got my succulents from Mountain Crest Gardens online shop. They arrived very healthy and strong root systems.
I love the way they came out! I didn't use all of the containers, I have future plans for the others. I also used some plants that I had been propagating myself for the silver creamer and baby carriage.
This little Bunny Ear Cactus was propagated using pads that have grown on the mother plant. I did use some rooting hormone for these pads to give them a little boost.
This toy baby carriage is probably my favorite! I did drill a couple of holes on the bottom for drainage. The Crassula Ivory Towers and Echeveria Crimson are snugged in perfectly alongside the Crassula Calico Kitten that I had been growing in a propagation tray.
The Calico Kitten cuttings will grow and eventually hang over the edge of the carriage.
The giant watch chain is so cute in this little Selfie pot! Once it starts growing and spreading, it will really look like hair. These pots are available in three different shades.
The Senecio Jacobsonii – Trailing Jade has plenty of room to grow in the blue and white pot. It will eventually hang and trail down 12″ to 16″.
My final dish is this shallow 6″ terra cotta dish. I drilled a hole in it for good drainage and then added these Sempervivums, Haworthia and Sedum.
The small pebbles and rocks used for top dressing add the finishing touch. With this dish, as with almost all my containers, I used the "Thriller, Filler and Spiller" guidelines of planting. The Sedum stonecrop will grow and dangle over the edge, as the Sempervivums fill in the dish. The Haworthia already has small "pups" and it even looks like it might have a bloom growing.
I have a short video of the planting of the blue pot and terra cotta dish…
I hope these creations give you some ideas and inspiration to use unique items as planters. So, the next time you go to the thrift store look for items that will hold a plant and make a statement.
For healthy and wide variety of succulents, I would highly recommend Mountain Crest Gardens.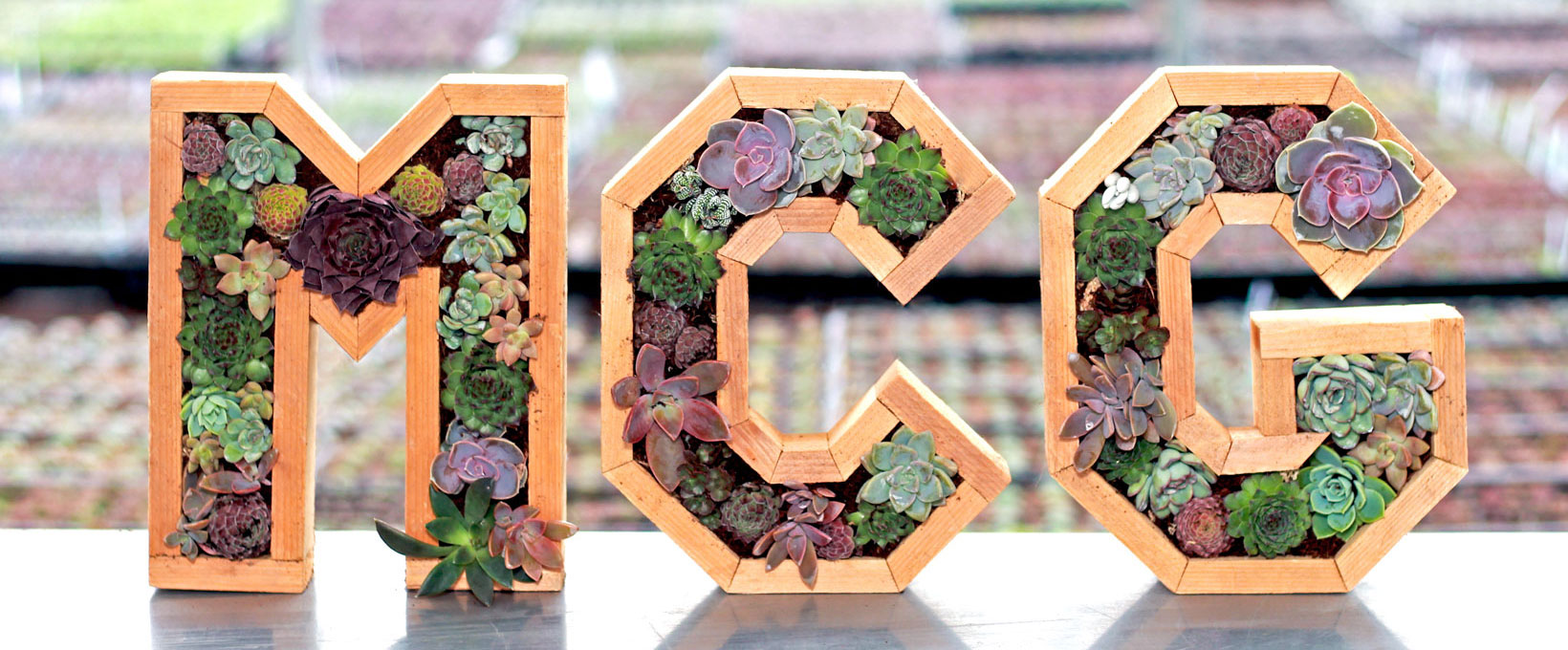 Thanks so much friends for visiting and your support!
Blessings,
Please follow and like us: